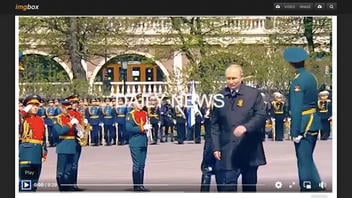 Did Ukraine capture an entire "train" carrying multiple SU-57 jets used by the Russian army? No, that's not true: The video making such a claim in its clickbait headline did not actually say anything about this fighter jet. As of this writing, there is no evidence that Ukraine was able to seize any SU-57s.
The claim appeared in a reel (archived here) on Facebook on August 26, 2023, under the title:
Russian Jets now in the Hands of Ukraine! Transport Train of SU-57 Jets Purchased by Putin Seized!
This is what it looked like at the time of writing: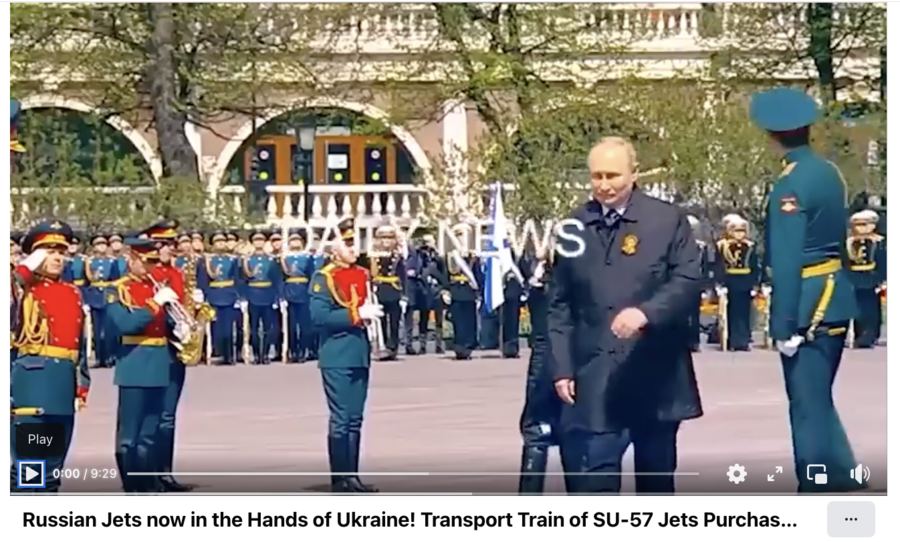 (Source: Facebook screenshot taken on Tue Aug 29 14:28:49 2023 UTC)
However, the content of this clip widely shared on social media does not support its title: The video did not mention SU-57 jets at all.
Contrary to the headline's claim, it only discusses an alleged shipment of a single Iranian-made drone to the Russian territory (at the 4:17 mark):
It has been learned that Iranian-made unmanned combat aircraft will be transported to Russia by shipment train. The Ukrainian army, which determined that this train would stop by the Kursk region, immediately took action.
By the 6:10 mark, after the Russian soldiers guarding the supposed shipment allegedly surrendered, as the story purports, the number of the drones in question suddenly multiplied:
... Ukrainian forces ... destroyed all the unmanned aerial vehicles sent by Iran to Russia.
Media extensively reported on Russia's use of Iranian-made drones, and this cooperation is believed to expand as far as building a drone-producing facility in Russia with the help of Iranian specialists.
Yet, drones are fundamentally different from SU-57 jets. A 2021 report on Russian arms sales prepared by the Congressional Research Service described those planes as "fifth-generation fighters ... intended to compete with the F-22."
SU-57 jets, also known in NATO countries as FELON jets, are not produced by Iran -- they are made by the Russian Sukhoi Design Bureau.
Had Ukraine been able to seize any of them in August 2023, that would become a significant event the country's Ministry of Defense would likely advertise.
But neither an English-language search for the phrase "Ukraine seized SU-57" across the news websites indexed by Google News nor searches for the same keywords in Russian and Ukrainian produce any relevant results for the period between August 1 and August 29, 2023.
The most recent data from the Ukrainian Ministry of Defense describing Russian losses between February 24, 2022, and August 29, 2023, (see below) does not specifically mention any successful seizure of Russian jets.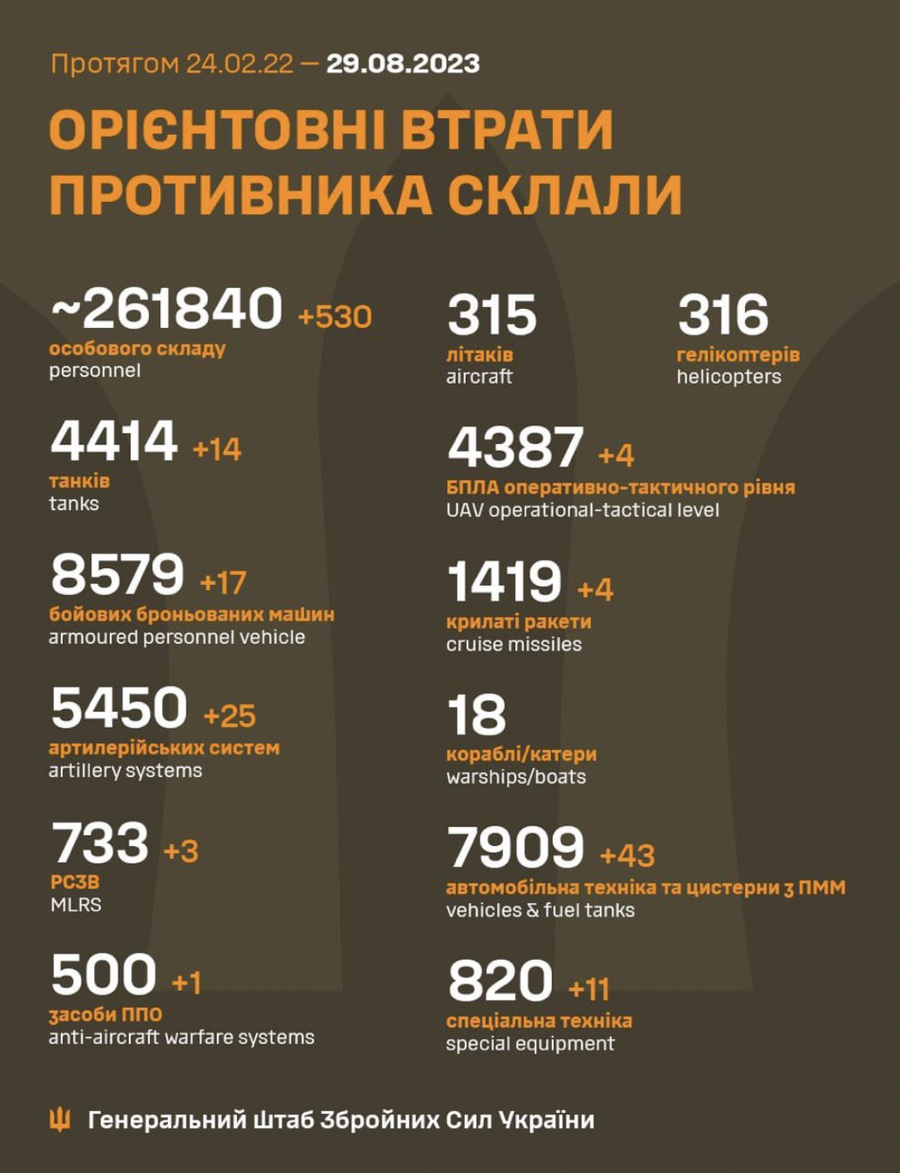 (Source: mil.gov.ua screenshot taken on Tue Aug 29 18:48:22 2023 UTC)
A Google search for the plane's model "SU-57" across the English version of the Ukrainian Ministry of Defense website produces no results. The same search in Cyrillic generates only irrelevant results that do not discuss any recent seizures of such a jet.
In January 2023, U.K. intelligence reported that Russia had "'almost certainly' used Su-57 FELON fighter jets to conduct missions against Ukraine," but the Kremlin operated with caution:
'These missions have likely been limited to flying over Russian territory, launching long range air-to-surface or air-to-air missiles into Ukraine.'
On August 14, 2023, the Russian state-operated news agency RIA Novosti published a report about Russian Minister of Defense Sergei Shoigu seeing the jet at the Army-2023 expo in Russia. The article stated that the unnamed pilot told Shoigu that SU-57, as translated by Google Chrome, "solves problems with high quality" in the zone of what was described as the so-called "special military operation" -- a broad euphemism used by the Kremlin to refer to the war in Ukraine.
Yet, as of this writing, it remains unclear whether SU-57s are even used to fly over Ukraine.
Other Lead Stories fact checks about the Russia's invasion of Ukraine can be found here.