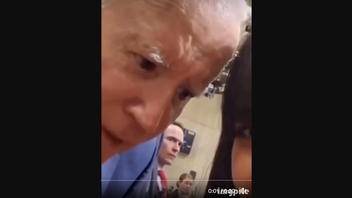 Did President Biden whisper "You're one sexy kid" in the ear of a child? No, that's not true: The audio had been edited. Lead Stories found the original video on TikTok and in it, Biden did not call the child "sexy." We also could not find any further evidence that this moment actually happened.
The claim appeared on X, formerly Twitter, (archived here) where it was published on September 5, 2023. The 20-second video involves Biden leaning in to speak to an unidentified person. The audio has Biden purportedly saying:
Yeah, you're good. Let me whisper a secret. You're one sexy kid. Don't tell Mommy what I told you. You got it?
This is what the post looked like on X at the time of writing: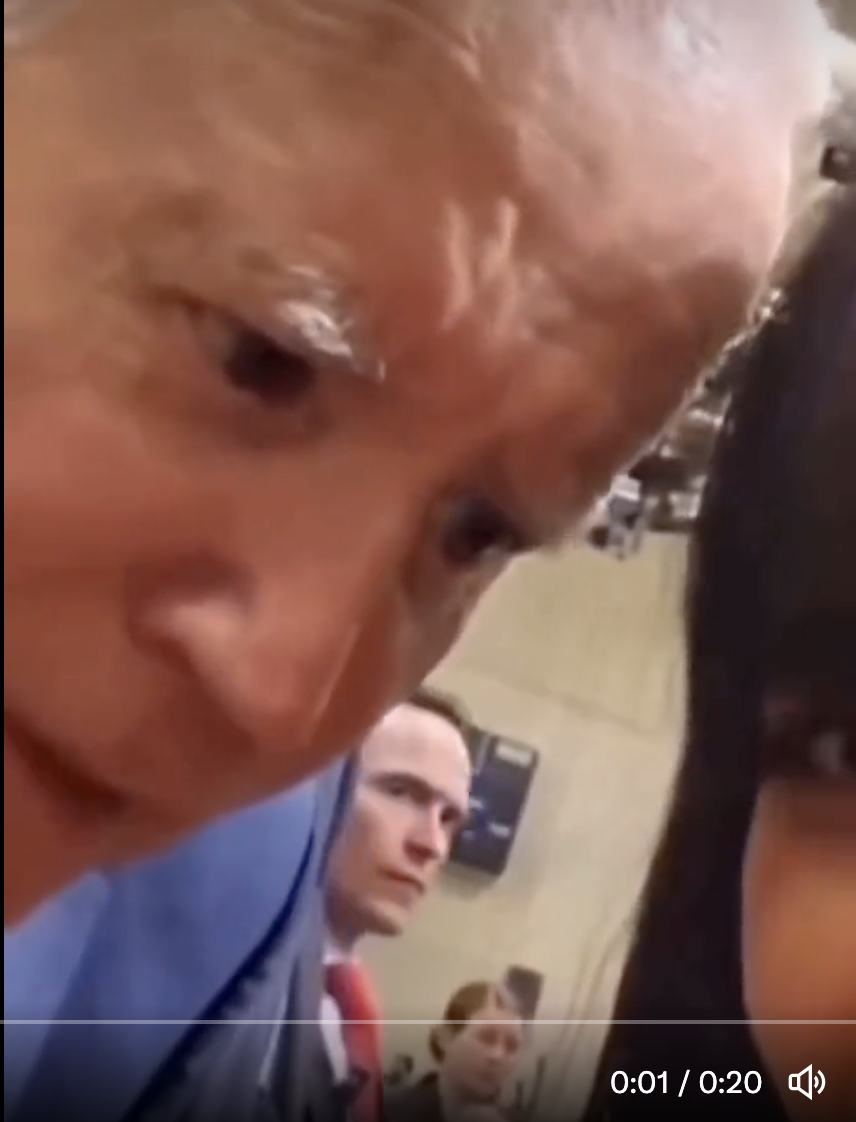 (Source: X screenshot taken on Mon Sep 18 14:23:51 2023 UTC)
The X video only had a question mark as the caption. The post did not have any other identifying information that would corroborate this claim.
A Google News search (archived here) of this claim produced no evidence among the index of thousands of credible news sites that would corroborate the claim.
Lead Stories found the original video on TikTok. The TikTok user saucedofamily (archived here) posted this 41-second video on June 9, 2023. In the video, which appears to be shot with a phone camera, Biden is leaning toward a toddler-aged child who is being held by a woman. In the background several persons in military uniforms and men in suits can be seen in what appears to be a cluster of people. The audio is exactly the same except after Biden says, "Let me whisper a secret," he whispers something unintelligible into the child's ear as the woman smiles while still holding the child. The phrase, "You're one sexy kid" is not heard in the TikTok video.
After that moment, a man's voice is heard saying, "Mr. President, can we get a selfie?" to which Biden replies, "Sure," and a group of people in uniform plus the smilng woman and toddler pose with the president. Throughout the 41-second video, onscreen text reads, "So I meet the president of the United States today." The video closes with a closeup of the faces of the woman and child.
This video most likely took place at the Joining Forces Initiative (archived here) where Biden made remarks. These remarks were made on June 9, 2023, the same day this TikTok was uploaded.
Other Lead Stories fact checks on claims regarding Biden are here.