Hoax Alert
Fake News: FBI Did NOT Find Evidence of Collusion. Trump NOT Facing Impeachment.
(ed.: ...yet). A prank website by the name of Channel28News was used to further a rumor by posting an article titled: "FBI finds evidence of collusion. Trump facing impeachment."
The full text of the article reads:
The House of Representatives is set to begin the impeachment process of current president Donald Trump. A spokesperson from the house said the decision was based on sufficient findings by the FBI of collusion with Russia during the campaign. Also, if you're still reading this you're a dumbass. You wish snowflake. 😂
(Our highlight).
While there are plenty of rumors and unconfirmed reports about investigations of President Trump and his campaign regarding alleged links to Russia, no concrete evidence has been presented so far that would warrant impeachment.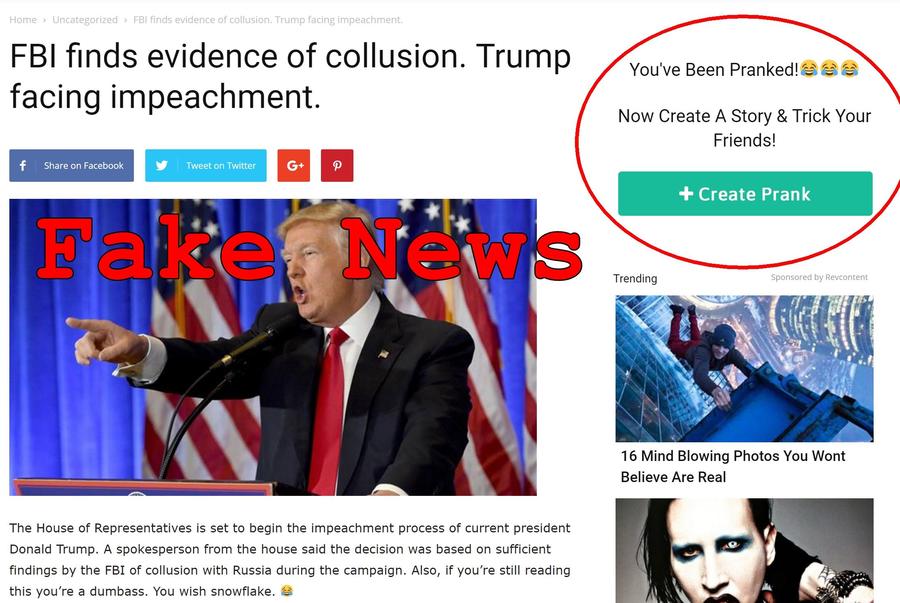 Channel28News is a prank website apparently operated by a Korry Scherer from Milwaukee, WI. according to WHOIS data. The site lets visitors create their own realistic looking fake news stories to prank friends and family.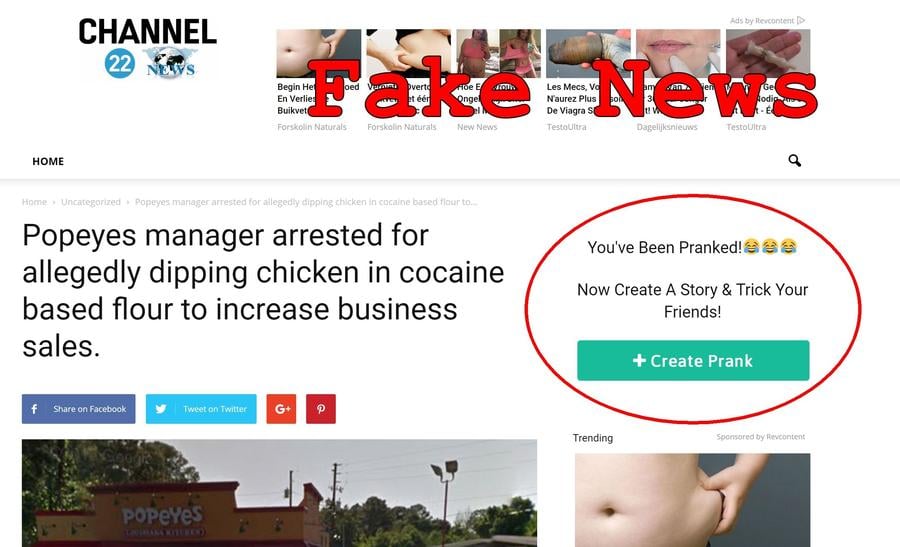 The site seems to be part of a network of similar sites. So far we've found these, but there may be others:
channel22news.com
channel23news.com
channel24news.com
channel45news.com
As with many examples of fake news stories, this is yet another case of wish fulfillment taking over from critical thinking, leading people to share a hoax without checking the source as you can see in the Trendolizer graph at the end of this article.
Want to help stop this fake news from spreading?


Click this link to copy it to your clipboard
Then click here if you have Facebook or click here if you have Twitter to see who is sharing it (it might even be your friends...) and leave the link in the comments.