Hoax Alert
Fake News: Video Does NOT Show Praying Muslim Blocking Tram In Montpellier, France
Did a praying muslim block a tram in Montpellier, France? A Facebook user named "Michel Delmas" posted a video on March 22, 2018 (embedded below) with a caption saying it happened in Montpellier:
Link to the original post + link to archived version of the post + archived version of the video
The caption read:
Incroyable mais vrai. Ou va al France. Inadmissible. çà se passe a Montpellier
Translated:
Unbelievable but true. Where is France going? Unacceptable! This is happening in Montpellier
Unfortunately Michel was deceived a bit. The video shows a tram in Izmir, Turkey, stopping for a praying man somewhere in 2017:
Footage from the western province of İzmir showing a man halting a tram by performing prayers on a tram line has gone viral on social media.
More video:
Tram driver Aysu Tuna: I realized that someone prays while driving. No..
The version Michel posted had various sound effects added and some random unrelated footage of tram passengers around the 1:45 mark (you can tell because there is bright daylight outside while the rest of the video shows dusk).
Need more evidence? Look at the first frame of the video, or a few seconds in: you can clearly see the logo of Izmir's tram company: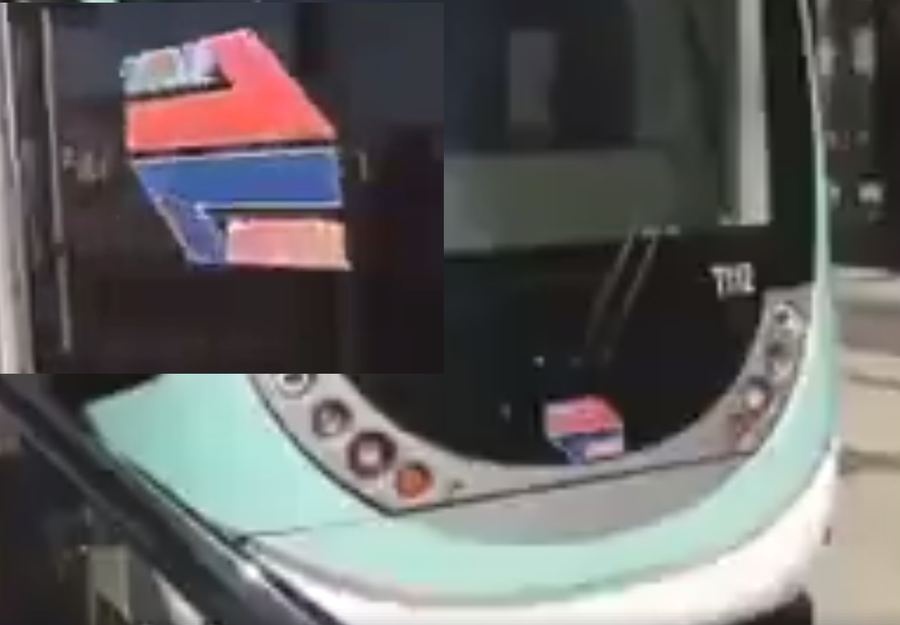 Compare:
İZMİR TRAMVAYI
Want to inform others about the accuracy of this story?


Click this link to copy it to your clipboard
Then click here if you have Facebook or click here if you have Twitter to see who is sharing it (it might even be your friends...) and leave the link in the comments.