Hoax Alert
Fake News: Malia Obama Did NOT Launch Anti-Trump Website Trumpscrewed.us
Did Malia Obama launch a website named Trumpscrewed.us? No, of course not. A meme claiming she did was a bit of fake news spread by a Facebook page set up to troll conservatives by winding them up so they like and share things that are not true.
The meme appeared on a Facebook page named "America's Last Line Of Defense" (archived here) and it had following caption overlaid over a picture of Malia Obama:
Malia Obama's new anti-trump website trumpscrewed.us must be taken down now. Share if you think she belongs in jail!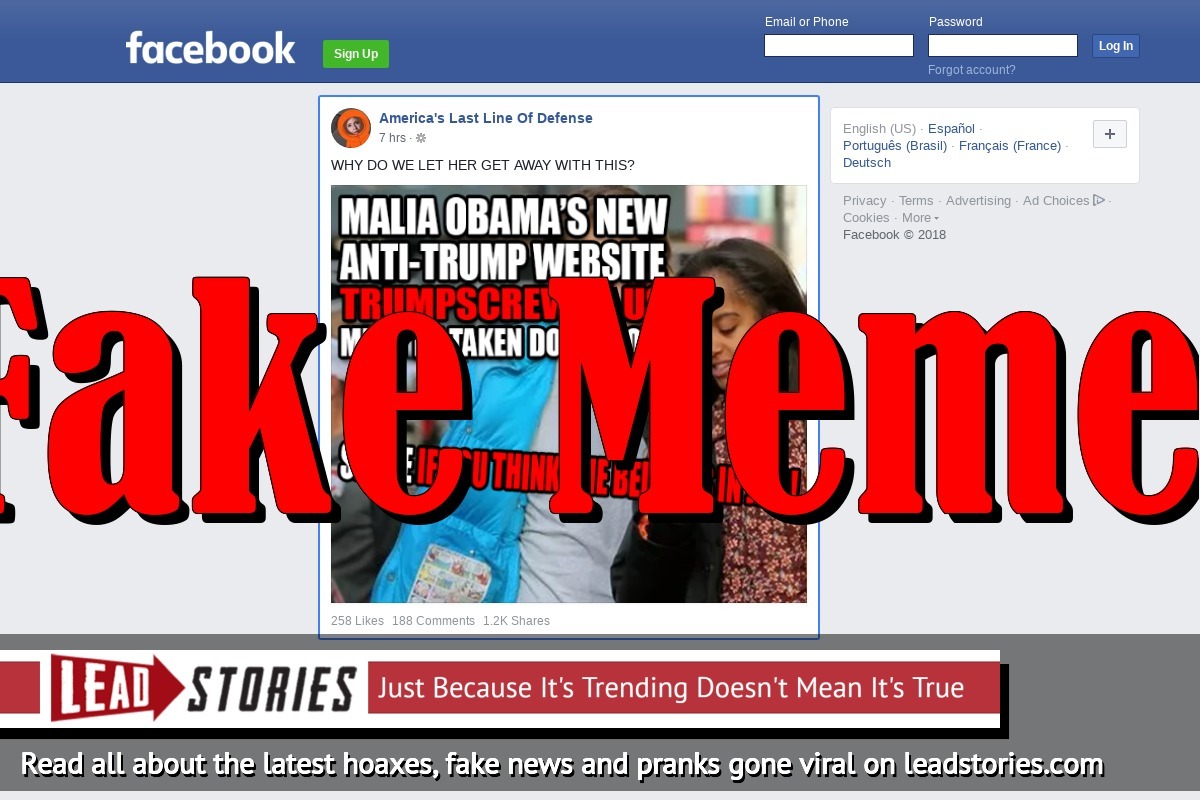 The Facebook page America's Last Line of Defense has following description on it's about page:
Nothing on this page is real. It is a collection of the satirical whimsies of liberal trolls masquerading as conservatives. You have been warned.
In addition WHOIS records prove trumpscrewed.us was set up on April 16, 2018 by Christopher Blair, the man who is also behind the Facebook page that originally posted the meme. He recently started the site along with several others:
Want to inform others about the accuracy of this story?


Click this link to copy it to your clipboard
Then click here if you have Facebook or click here if you have Twitter to see who is sharing it (it might even be your friends...) and leave the link in the comments.