Hoax Alert
Fake App: "Who visits your Twitter profile?" Is NOT Real
Does the app "Who visits your Twitter profile?" really work? No, that's not true, it is just a scam designed to gain control over people's Twitter account so the app makers can later use it to send or retweet spam or even use it in a bot network for various purposes (sending scams, promoting fake news, phishing...). The app does not work because it would be technically impossible and a grave breach of all kinds of privacy laws if it did.
Users are lured to the site of the fake app with tweets sent from previously compromised accounts (we archived the site here):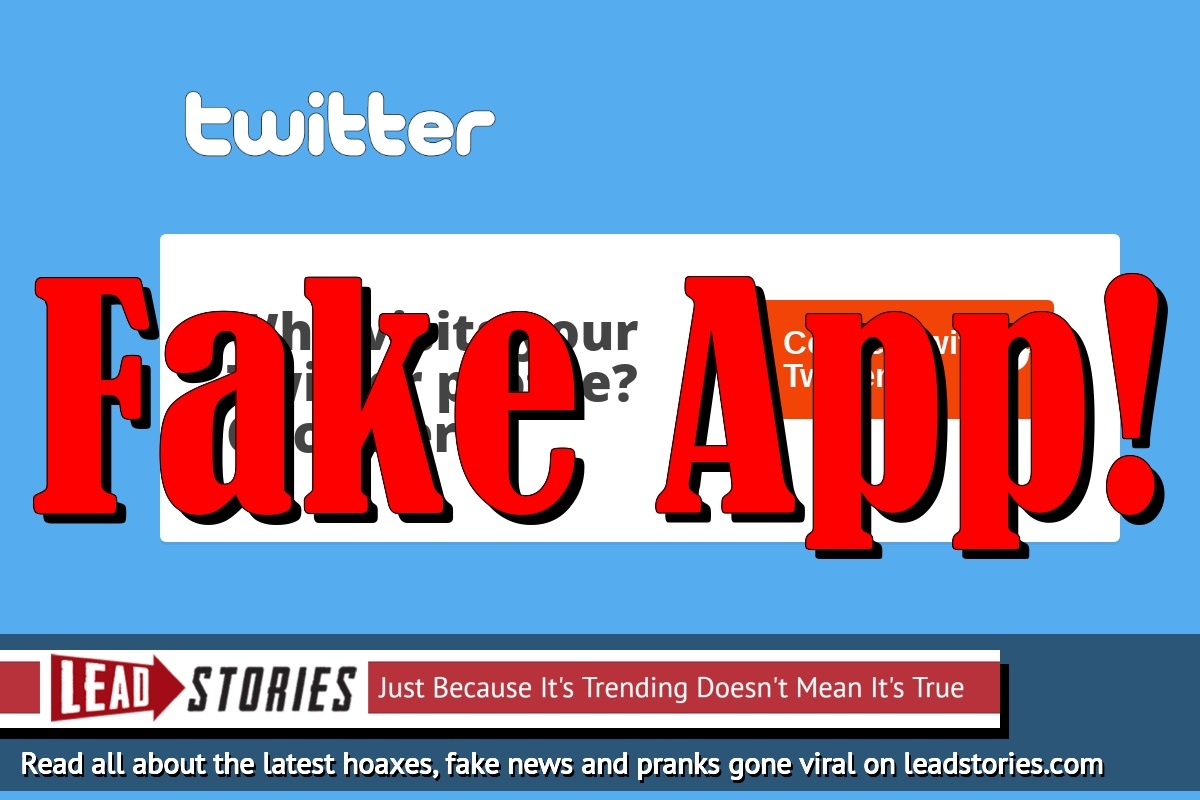 Users are then prompted to give the app permission to use their account, including the ability for the app to send out tweets on their behalf or change their profile: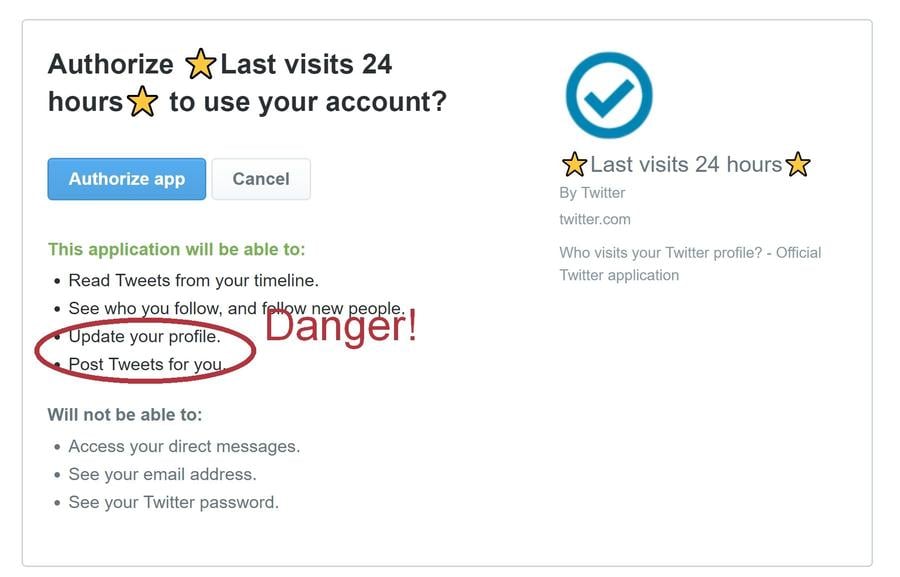 That's a big, red flag right there. If you see an app asking these permissions you should really wonder why it needs this.
Users are complaining left and right the app is used for spamming people:
DO NOT CLICK ON THE LAST VISITORS LINK THEY WILL SPAM YOUR TL
AGAIN DO NOT TRY TO SEE WHO VISITS YOUR TWITTER PROFILE

-- tru_zay (@conflictedopres) April 12, 2018
Please beware guys! Don't click on the link (lastvisitors . tk) . Kalau tak punahlah timeline. pic.twitter.com/Io1eKeucIw

-- EL (@shewasokay) April 25, 2018
Fortunately one user already explained how you can get rid of it:
if you want the virus to go away follow these steps:
1. you must be able to access your twitter on a computer
2. go to settings and privacy
3. scroll down to "Apps"
4. scroll down to the app that says "Last visits 24 hours" and click "Revoke Access"

-- D Å Ñ Ę 🗡 (@daneAlLmAn_) April 23, 2018
As you can see in this live running search, the fake app sends out fairly well randomized tweets to promote the app, heavily spamming people's timelines:
Want to inform others about the accuracy of this story?


Click this link to copy it to your clipboard
Then click here if you have Facebook or click here if you have Twitter to see who is sharing it (it might even be your friends...) and leave the link in the comments.