Hoax Alert
Confirmed: Before Acting in Episode IV, Mark Hamill Had Never Seen A Star Wars Movie
Actor Mark Hamill confirmed it via his Twitter account, where he posted a meme that read "Before acting in Episode IV - A New Hope Mark Hamill had never seen a Star Wars Movie".
FUN FACT (for the dimwitted)#MayTheDuhBeWithYou pic.twitter.com/LKJOUAE77G

-- Mark Hamill (@HamillHimself) May 13, 2018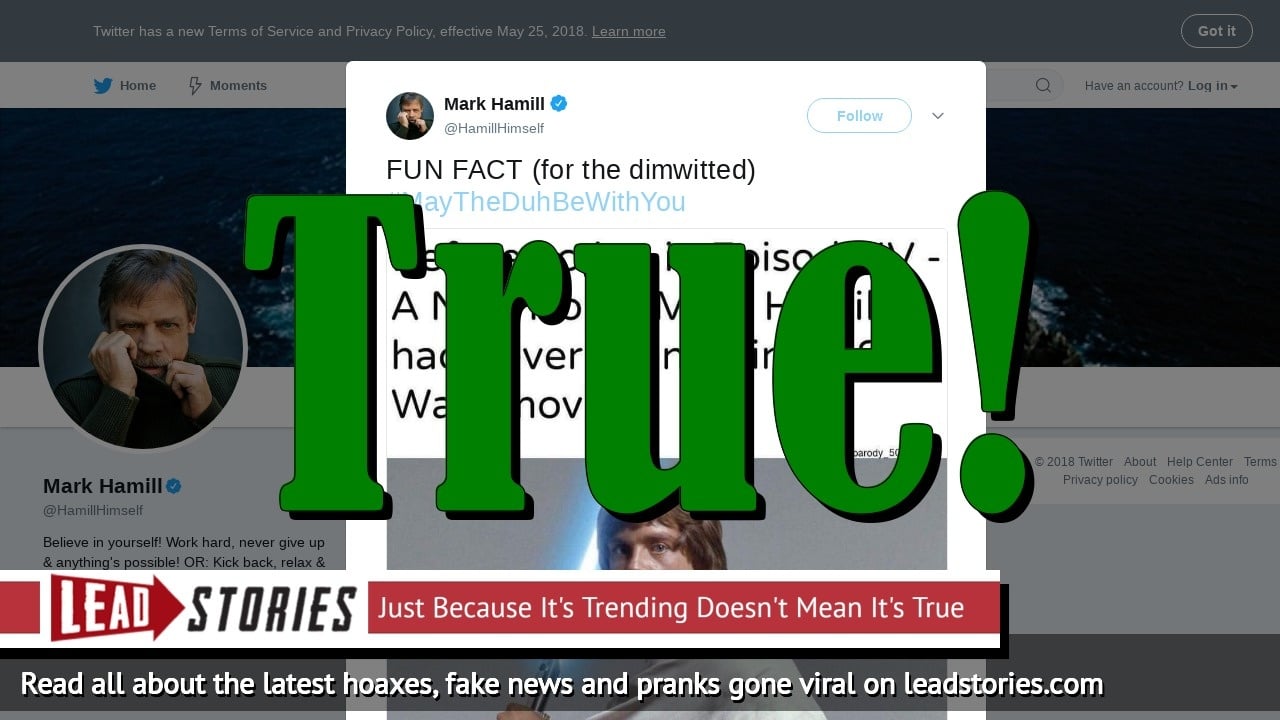 We can confirm this information is indeed correct since Star Wars Episode IV - A New Hope was the first movie in the franchise to come out in 1977 and there were no earlier Star Wars movies Hamill could have seen.
The various episodes in the series came out in disjointed order: first IV, V and VI, then I, II and III and finally VII and VIII, with IX expected in December of 2019.
(Yeah, we know it is a joke, but we wanted to try out our new markup for "True" stories)
Want to inform others about the accuracy of this story?


Click this link to copy it to your clipboard
Then click here if you have Facebook or click here if you have Twitter to see who is sharing it (it might even be your friends...) and leave the link in the comments.