Hoax Alert
Fake News: SHOWDOWN TONIGHT: Los Angeles City Council May NOT Vote To REMOVE Trump's Walk Of Fame Star
A trending report that the Los Angeles city council "may" vote to remove Donald Trump's Hollywood Walk of Fame star is misleading, although there is some truth included in the story. The truth is that the West Hollywood council does have a resolution for consideration on its August 6 agenda to call on the Los Angeles city council and the Hollywood Chamber of Commerce to remove the star. But the Walk of Fame is not in West Hollywood. It is in Hollywood and it is not controlled by the city, but by the privately-controlled chamber. The resolution by the West Hollywood council -- which is known for a liberal agenda -- has no impact on Trump's star.
The story originated from an article published on August 6, 2018 titled "SHOWDOWN TONIGHT: Los Angeles City Council May Vote To REMOVE Trump's Walk Of Fame Star" (archived here) which opened:
Wow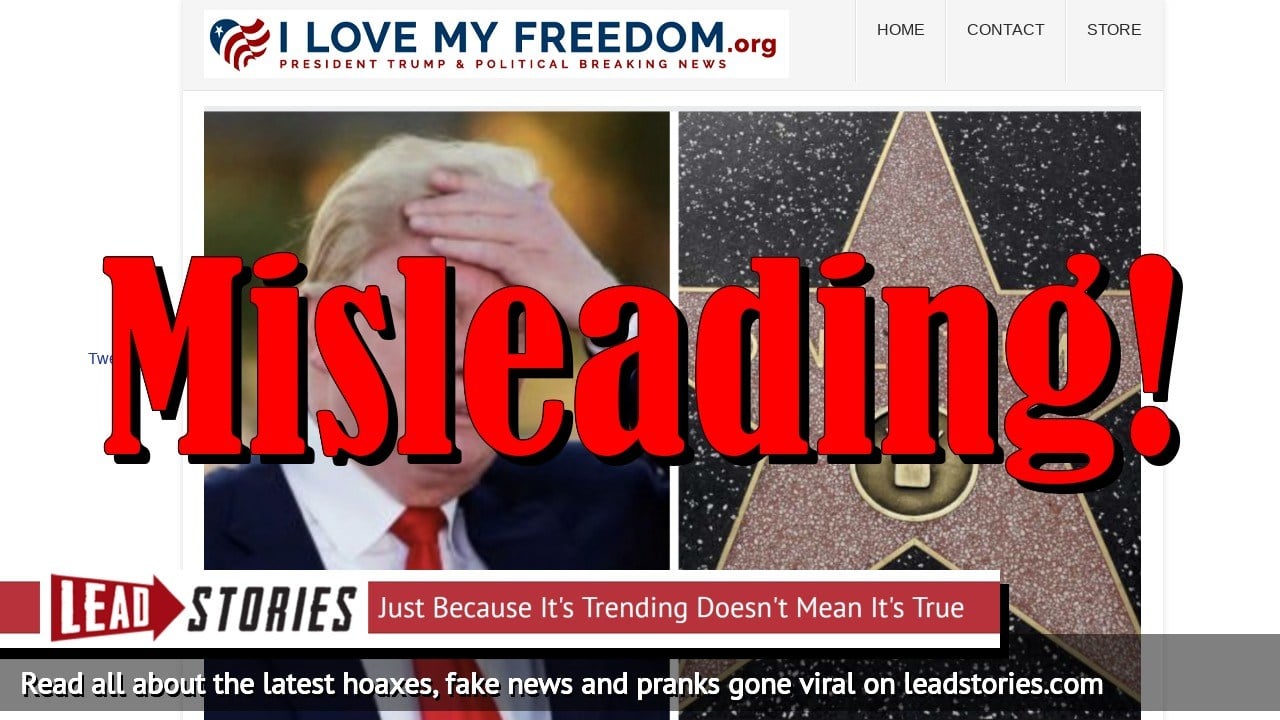 Users on social media only saw this title, description and thumbnail:
Wow
Want to inform others about the accuracy of this story?


Click this link to copy it to your clipboard
Then click here if you have Facebook or click here if you have Twitter to see who is sharing it (it might even be your friends...) and leave the link in the comments.