Hoax Alert
Fake News: Tinder Ad Did NOT Show A Pack Of Adult Black Males Taking A White Female Child
Did Tinder really create an ad showing a pack of adult black males taking a white female child? No, that's not true: It's a doctored image pretending to be an ad for the popular dating app built on one of the oldest racist tropes around -- that black men are a threat to little white girls.
The fake meme was posted on January 22, 2020, on Gab.com, the social media site that hails itself as championing free speech. It was shared by a user named Alan Edward (archived here) with his 5,200 followers. The post said:
Actual advertising for (((tinder))) in Germany. A blonde White female CHILD getting taken by a pack of adult black males.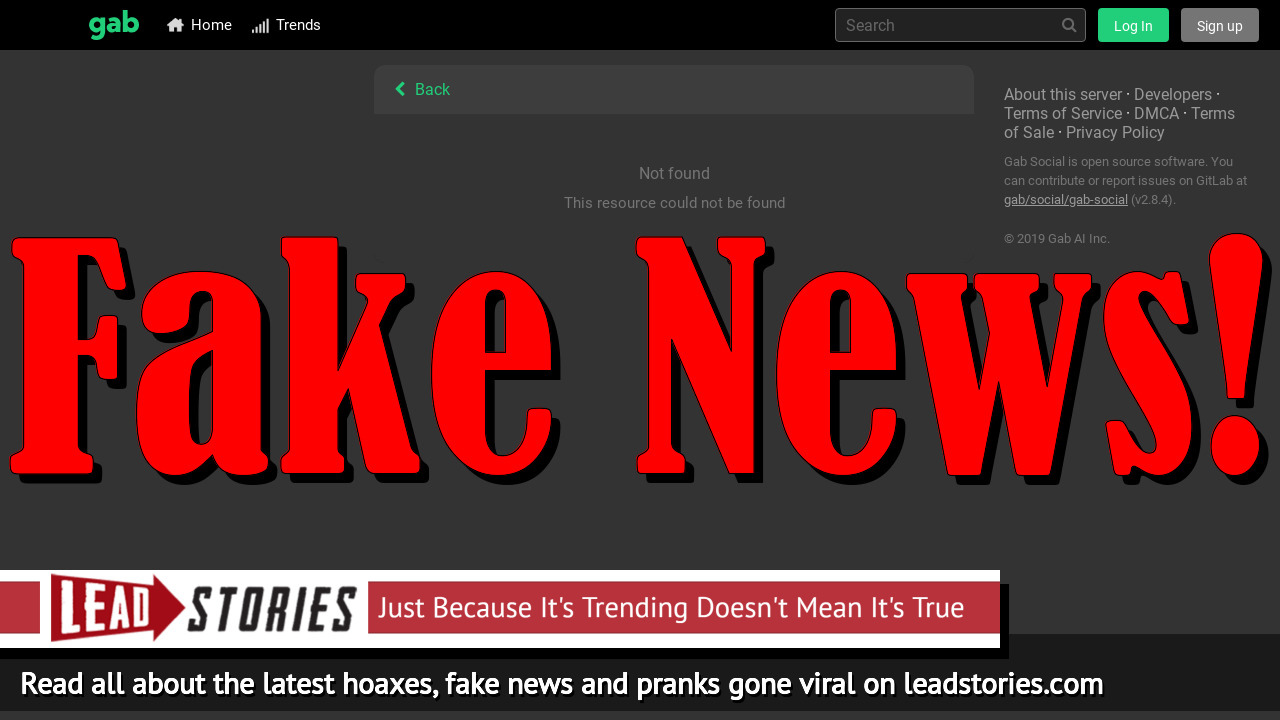 Users on social media only saw this photo and description:
Actual advertising for (((tinder))) in Germany. A blonde White female CHILD getting taken by a pack of adult black males. In what version of "tolerant" reality is this still okay?
The actual Tinder advertisement can be viewed below: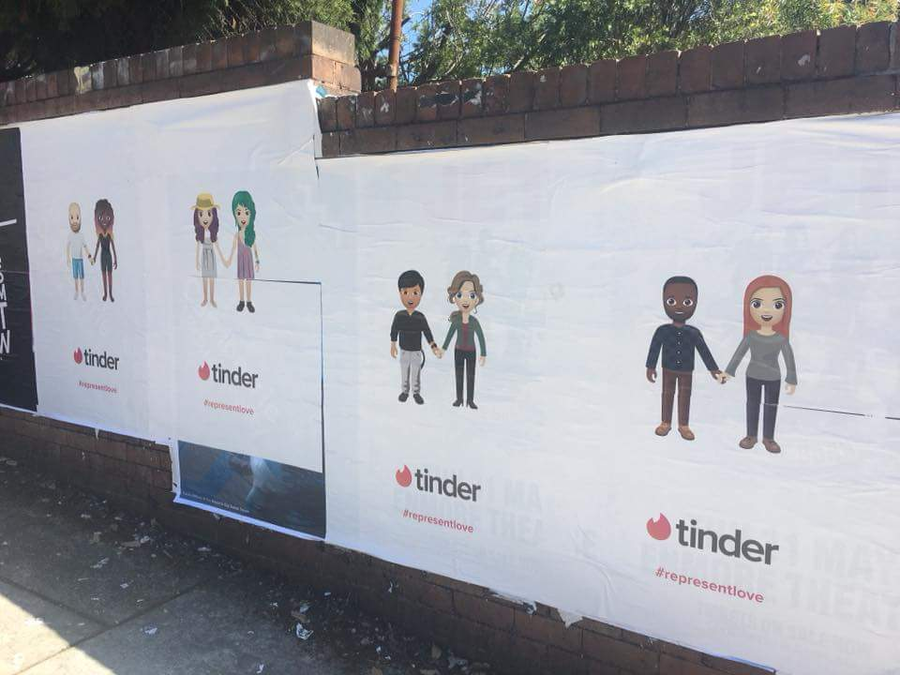 Notice it does not have a little girl surrounded by five black men, nor does it have a red circle with the letters "WTF" around it.
Tinder launched a campaign in 2018 called "The Interracial Couple Emoji Project," aimed at getting new emojis more reflective of today's modern couples.
"We believe that no one should ever feel unrepresented or unseen," the campaign said. "Love is universal." The dating app used the hashtag #representlove and got more than 50,000 people to sign a petition that resulted in 71 new variants of the couple emoji, according to Hyperbeast.
This photoshop seems to have drawn inspiration from memes a few years back that appeared after porn star Piper Perri releasing a video called "Orgy Is the New Black" of that showed her performing sex acts with five black men. One of the iconic images from that video shows Perri sitting on a couch surrounded by the five men and this image was used to create many new memes and derivative jokes according to meme-identification site Know Your Meme. The derivative jokes often include one white object surrounded by five black ones, which is instantly recognizeable by people who are in on the joke but utterly confusing to anyone else.
Want to inform others about the accuracy of this story?


Click this link to copy it to your clipboard
Then click here if you have Facebook or click here if you have Twitter to see who is sharing it (it might even be your friends...) and leave the link in the comments.